Welcome to Holy Family Parish website
Live stream. We have updated our camera and we are now live streaming to youtube. We have two streams as follows:
Main Stream: https://youtu.be/6HziE4ylJoc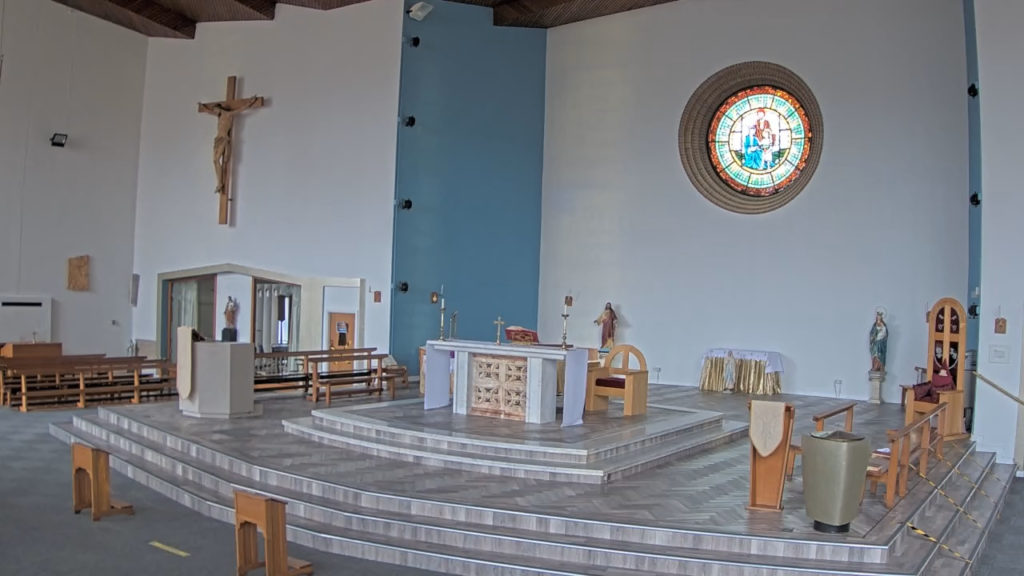 Blessed Sacrament Chapel: https://youtu.be/nedIJa9gVWs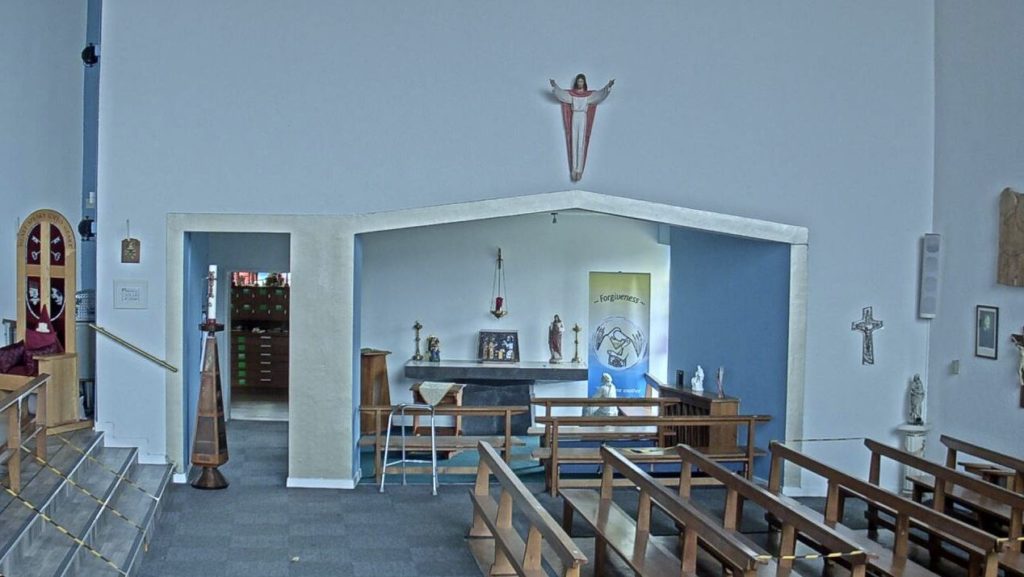 6th February 2021. The provision for the Masses in the parish will include 2 webcam only Masses during the week. Mass is celebrated during this pandemic in a way that we promote safety as a priority; stewards, sanitising, distancing, avoiding groups from different household socialising. Holy Communion is given at the end of Mass and then we are asked to quietly leave and not to mingle outside, but to head off home. For some who are vulnerable watching on the webcam is the option to take.
The following is our weekly schedule:
Fr Pat Brennan, Parish Priest.
This weeks newsletter link
Follow the daily Readings at Mass. Universalis or Alive Publsihing
Make an Act of Spiritual Communion –  This can be done whilst you watch a live stream of Mass  by saying the following prayer:
"My Jesus, I believe that You are present in the Most Holy Sacrament.
I love You above all things, and I desire to receive You into my soul.
Since I cannot at this moment receive You sacramentally, come at least spiritually into my heart.
I embrace You as if You were already there and unite myself wholly to You.
Never permit me to be separated from You."
360 degree panoramic tour of the church link
Holy Family is part of the Archdiocese of Birmingham, Registered Charity No. 234216. Our parish website provides Catholic news, and information.
Terms and Conditions, Accessibility Statement, Privacy Notice